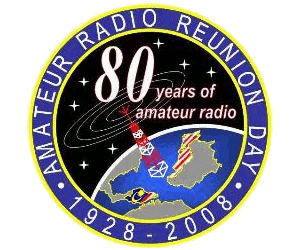 Amateur Radio Reunion Day (ARRD)
is an event planned to reunite all radio amateurs in Malaysia , Mikes, Whiskeys and Short Wave Listeners , regardless of club affiliation. Additionally, we are also celebrating 80 years of amateur radio in Malaysia. Our Senior 9M are not getting younger and we have lost a few already. This is the time for 9W and SWL to get to know them. So far 20 Mikes from around the country have confirm their attendance.
We also need radio amateur volunteers to help out in the event. If you want to participate kindly contact the moderators. We also welcome any suggestions / ideas to make this event a success. Your early confirmation is greatly appreciated to facilitate our planning.
EVENT PROGRAM
Dinner and show (music, dance, fashion, etc)
Flea market
Show and tell
Lucky draw
Who's who – the veterans
DXpedition
Location :
Beach front Bungalow in Port Dickson, hosted by 9M2PD (GPS Lat/Lon: 2.438648, 101.858797).
Accommodation:
Hotel, Chalet, or DIY on camping ground (own cost).
Event date:
Saturday 13 Dec – Sunday 14 Dec 2008.
Registration closing date:
8 Nov 2008 or first 300 paid registration.

To register, please contact 9W2ZLH (
012-6581926)
/ 9W2BBS (012-2353769) /
9W2FD
(012-3713960) .
For further details, do email us at
arrd@mares.org.my


Kindly ensure payment is made upon registration, to book your place.

Charge:
Amateur Station or SWL: RM30 per person
Family Member (7 years old & above): RM10 per person
*Children below 7 eats free
Family members not eligible to participate in lucky draws.
ARRD Payment:
1. Pay cash to HAZALI 9W2ZLH (012-6581926) or,
2. Pay to RHB Bank Acc 21413800120850 (Acc Name: FAHRORADZI IBRAHIM & AZIZUL RAHMAN MOHD GHAZALI)
- by cash deposit or,
- by cheque deposit (payable to either one or both account names) or,
- by on-line payment/transfer.
Note on ARRD Payment:
- For payment to RHB bank account, please provide payment details (name, callsign, no. of Hams/SWL, no. of family, amount, payment reference number, date, etc.) to
arrd@mares.org.my
, or fax to MARES +603-77811859.
- Please bring your proof-of-payment (receipt, deposit slip, on-line payment/transfer print-out, etc.) to the ARRD event for verification.
We hope to gather as many as possible radio amateurs from all states to join this event. Your participation will make this event a memorable one.
Thank you and 73 de
ARRD Pro-Tem Committee
Source from
MARES